Carburizing & Stress-Relieving Equipment in Gastonia, NC
Whether you need basic treatment or carburizing in Gastonia, Gaston County, or Charlotte, NC, you've come to the right place. At J.F. Heat Treating Inc, we utilize only the safest, most cutting edge equipment to offer you a full range of services, including:
Aging
Cleaning services
Peening
Shot blasting
Stress-relieving, full, & process annealing
Quenching and tempering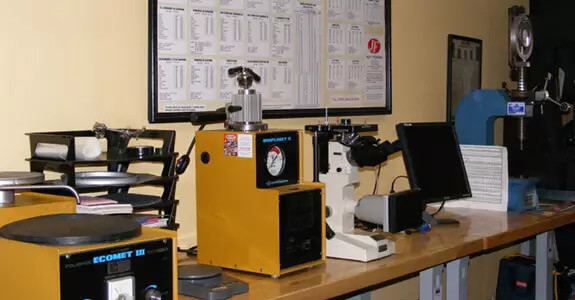 At our full-service lab in North Carolina, we operate with the latest state-of-the-art equipment, all thoroughly supervised, to provide you with exponentially more productive and efficient parts and machinery. We have a full variety of batch furnaces and other equipment. Just some of our main production machines include:
Carburizing and through hardening furnaces: Our Surface Allcase 30 batch furnaces will handle steel parts up to 2,000 pounds and pieces with dimensions of up to 48" in length by 25" in width by 30" in height.
Surface Allcase tempering furnaces: Our stress-relieving furnaces can handle materials of up to 168" in length by 60" in width by 60" in height.
Induction systems: Our induction systems can scan up sizes of up to 63" in length by 5" in diameter. For flame hardening and aluminum treating, we handle sizes of up to 40" in length by 24" in width by 20" in height, and for shot blasting or cleaning, we handle up to 96" in diameter.
Learn More About Our Equipment
If it's time to quench and temper in Gastonia, NC, to keep your machines running smoothly and effectively, just contact us at 704-864-0998 to set up your customized service.