About Us in Gastonia, NC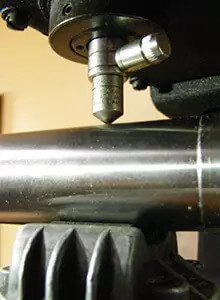 John E. Freeman, the founder of J.F. Heat Treating Inc, embarked on his heat treating career way back in 1960, when he learned the trade in a local machine shop that had just started offering services from its heat-treating division. An entrepreneur at heart, John was always seeking to improve his skills, dabbling in everything from farming to sandblasting. When he finally began regular metal treating services for a local chainsaw production company, the seed for J.F. Heat Treating Inc was planted.
When we started this company in 1980, it began as a small, home-based operation in our very own backyard. We continue to be family-owned and operated to ensure the consistent quality of our services, and we treat every customer as the neighbor you are.
Our expert technicians in North Carolina have decades of experience in the treating field and use only the highest quality equipment and tools to help your parts and machines achieve maximum performance through carburizing, induction hardening, and metal heat treating. We are fully committed to keeping abreast of the latest methods and most advanced technologies in our field, and remain proud, active members of both ASM International (formerly the American Society for Metals) and MTI.
Tell Us How We're Doing
We are proud of our reputation for prompt, reliable service and expert work, and we're always seeking to improve our performance. If you've come to us for metal treating in Gastonia, Gaston County, and Charlotte, NC, we'd love to hear from you. Leave a review on our testimonials page and let us know how our services have helped you, or contact us and call 704-864-0998 to start your service today.